Mid-Hudson Bridge Pedestrian Ramp, NYSBA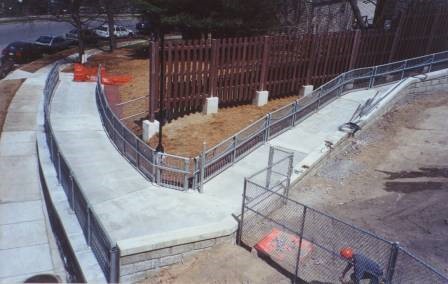 B & H Engineering, P.C. has provided construction inspection services, as a prime consultant, to the New York State Bridge Authority for East Approach sidewalk connection to Gerald Drive at the Mid-Hudson Bridge over Hudson River.
The project included rock excavation, construction of retaining wall with architectural finish, retaining wall with stone masonry type B and dimension stone masonry, construction of 6 inches thick sub base and under drain pipes, steel bridge railings, installation of plastic fencing, cast aluminum decorative steel bridge railing, cast aluminum decorative poles and foundations, decorative arm luminaires and recess step light luminaires, lighting distribution control cabinets and drainage appurtenances.