Mid-Hudson Bridge Travelers, NYSBA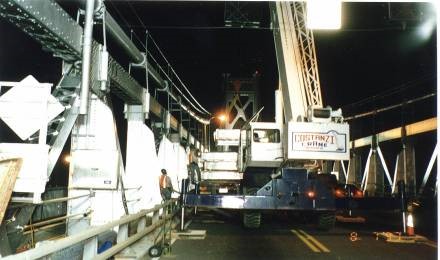 B & H Engineering, P.C. has provided construction inspection services, as a prime consultant, to the New York State Bridge Authority for installation of new travelers at the Mid-Hudson Bridge. The work consisted of performing field inspection, monitoring safety and work zone traffic control, coordination with the Authority maintenance forces, local agencies, and other contractors; reviewing contractor's schedule, equipment and staffing; monitoring contractor's EEO requirements; processing payments; and maintaining records.
Thai project included installation of new travelers and support system, electrical, mechanical components, and miscellaneous welding repairs to existing deck.